Just sharing my Plasma cutting jig for batch cutting of straight cut on metalsheet.
my original plan is to make a 8'x4' welding table I bought a 6mm MS plate but the project was stuck due to space and budget.
so decided to utilized the plate as a temporary cutting JIG
I placed it on 2 small Bench then weld Angle bar on one of each side of 4' and 8' making sure squared to each other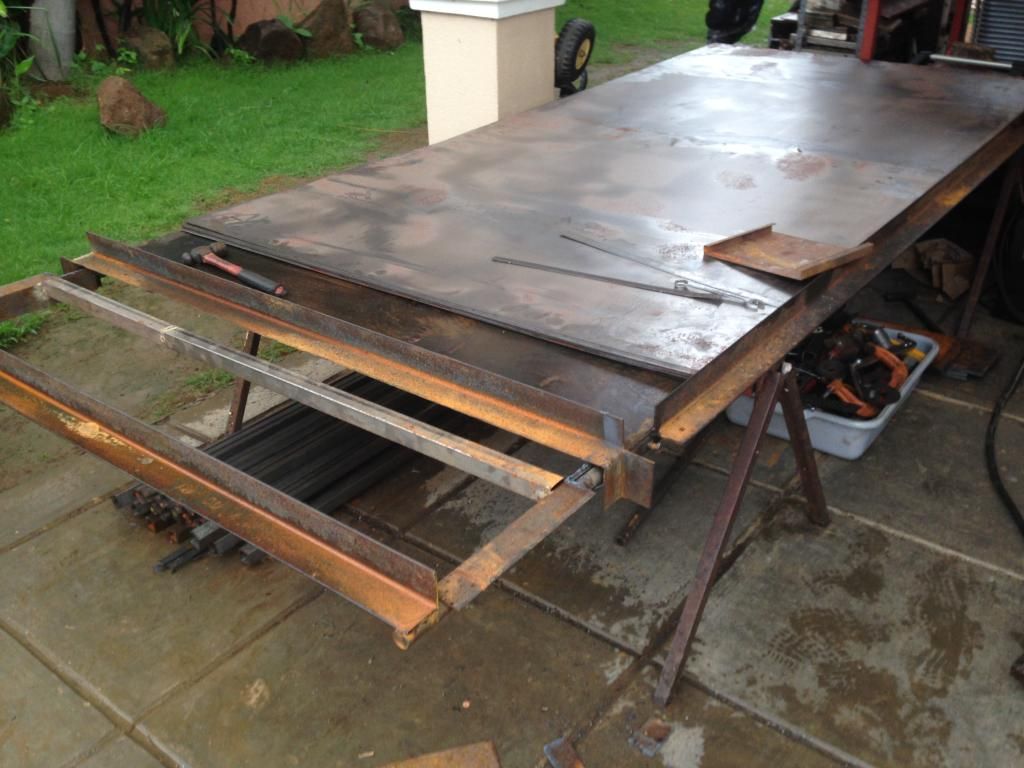 a back gauge or material stop by 2 solid round stock ran to a 1 1/4" square tubing 3mm thick 2 set screw to hold the bar in place.
angle bar serves as backgauge or material stop
the square tubing parrallel to the angle bar supports the material to prevent sagging while cutting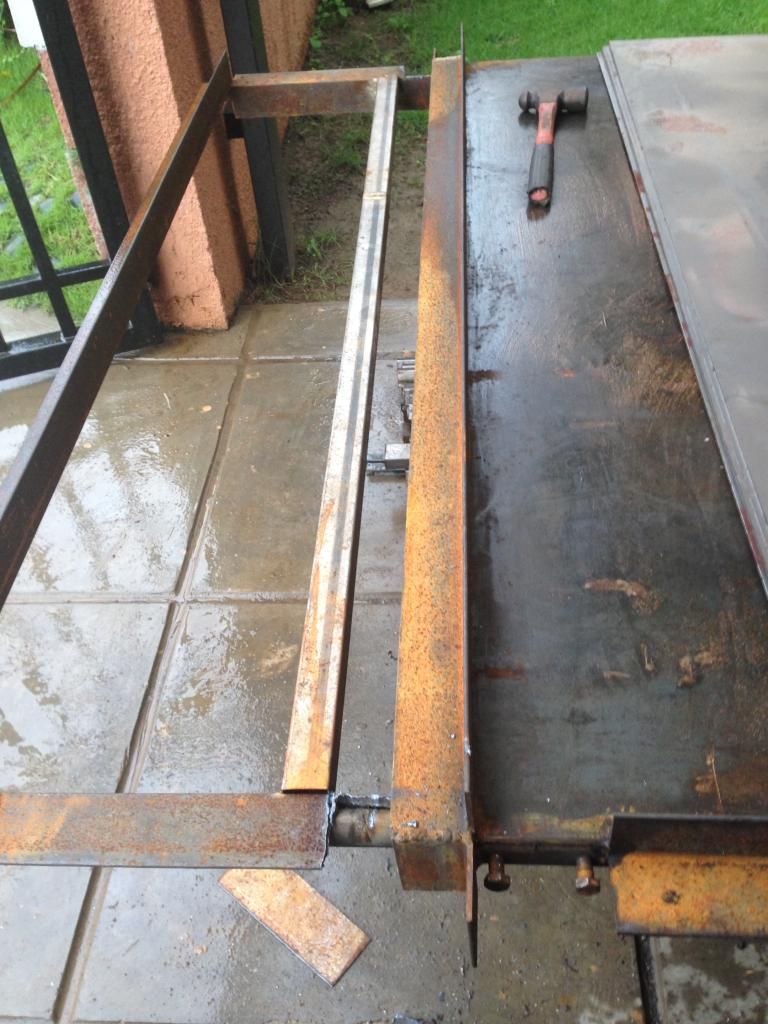 the 8' angle bar as side guide