Re: Let's practice STICK WELDING, and proper weld bead applications.
WHAT IS A FILLET WELD ??
A Fillet weld is the most common type of weld. It is used to join two pieces of flat plate steel at a 90 degree angle. A Fillet weld overhead position is produced by running a weld bead at 45 degree angle to a 90 degree corner. It resembles a triangle when viewed from the side. Fillet weld is the most basic of welds, it is used to make lap joints, corner joints, corner joints and T joints. Sourced from WiseGeek.
Here are some line drawing illustrations too for better understanding and visualizations.
:
1 F, Flat Position
2 F, Horizontal Position
3 F, Vertical Position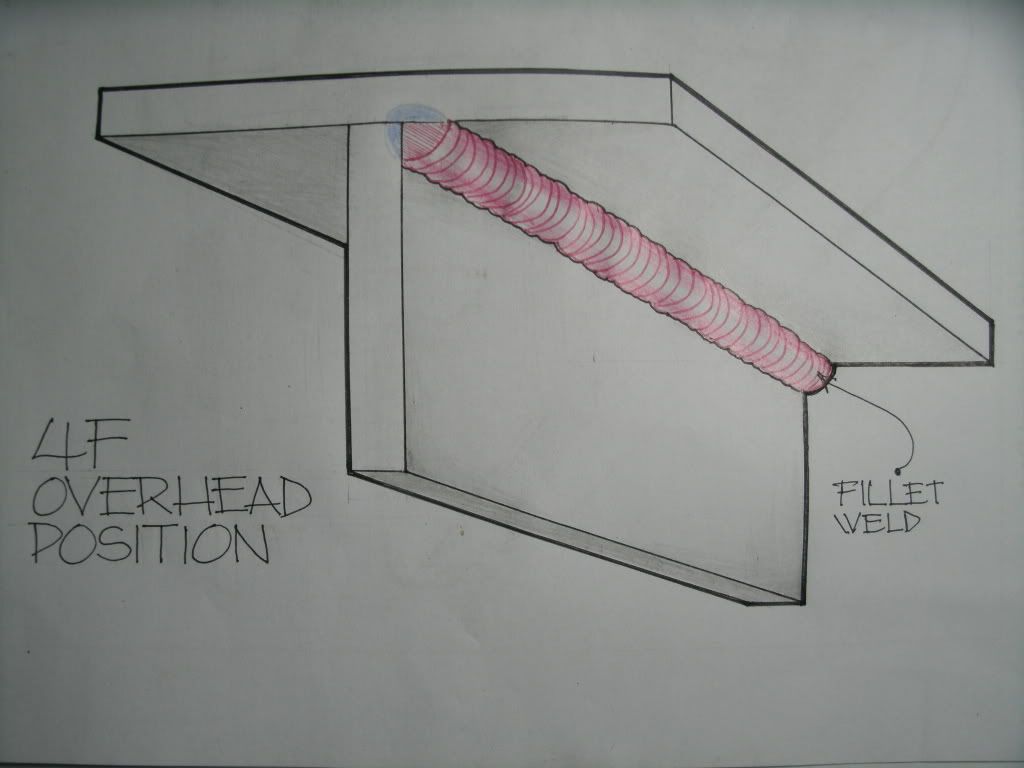 4 F, Overhead Position