I started with the project last summer, its an on and off fab project because the weather was so hot.
I was not able to take pics of the initial stages with the planning, cutting and some welding of the parts. My base
main frame were old stocked scrap GI pipes which I have in the garage then some 3/16" flat bars and 3/16" 1 X 1 angle bars. I suppose this will be sturdy enough to be loaded with the bulky 300 amp YAMATO AC welder and some other welders.
This is were I started taking pics while working late in the afternoon till midnight.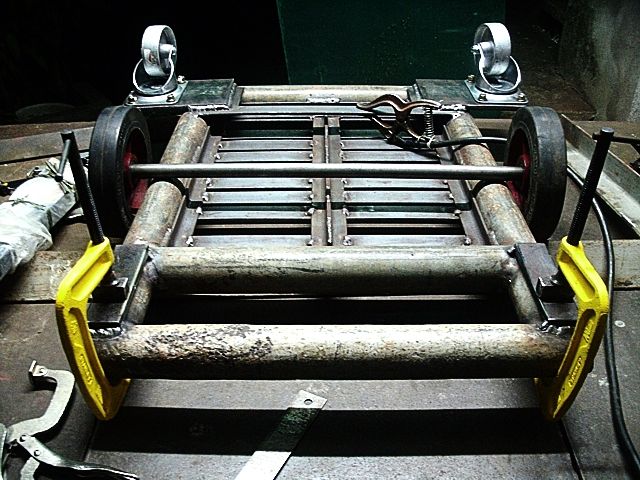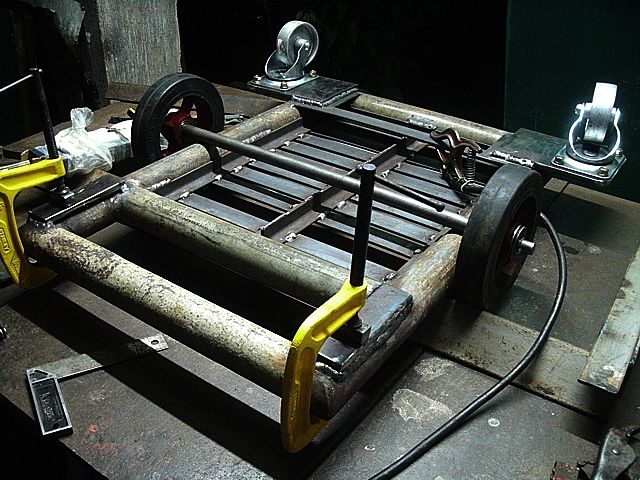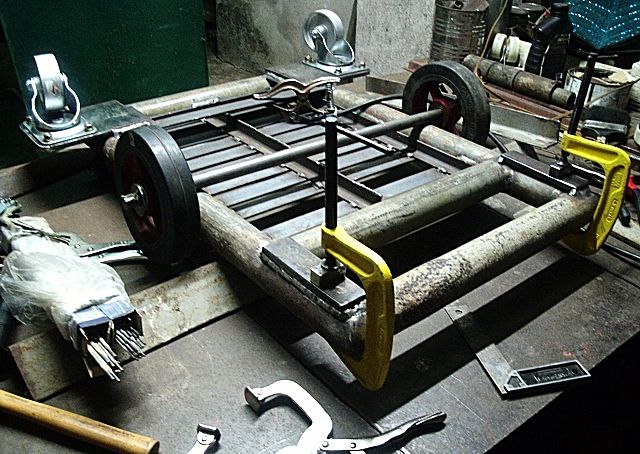 Here I was already working on the portion on how the rear axle will be installed. 3/8" plate strips were welded
onto the GI pipes and some 1" x 1 1/2 steel blocks will also be welded on the steel plates.