I would like to share a very simple trick here when using an angle grinder specially fitted with a new grinding disc. This tip is for the first time new owners of this versatile power tool and probably for old timers as well who have had experienced difficulty in using an angle grinder fitted with a new grinding disc.
Here I'll be using my grinders as models to demonstrate the simple trick.................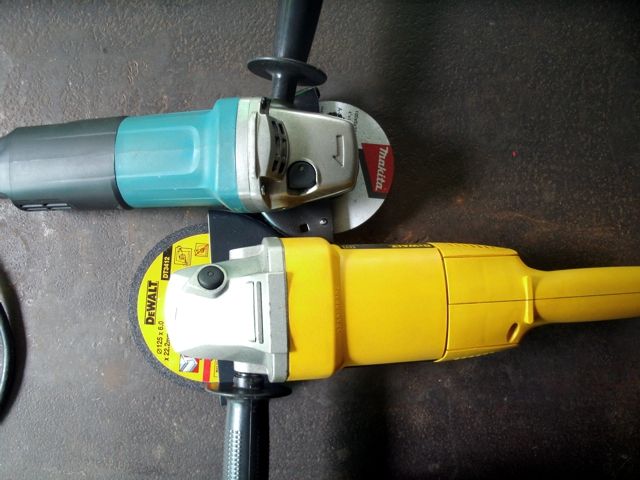 Two of my angle grinders I commonly use. And for new owners, what ever brand or size you prefer this trick will still apply, but usually for first time owners or users, the 4" angle grinders are the preferred ones for lightness, easy handling and maneuverability.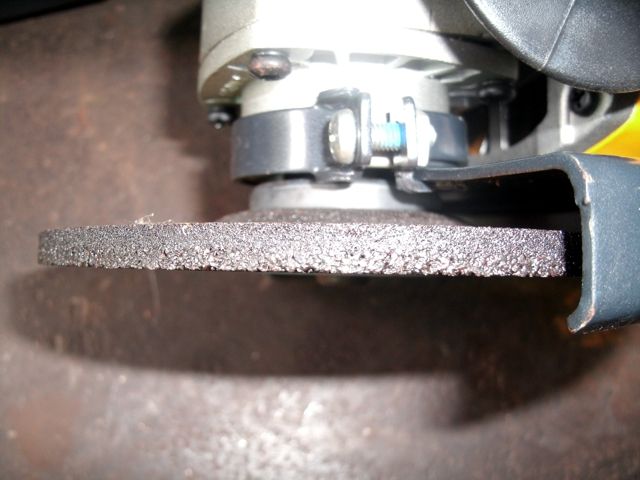 Usually when we buy an angle grinder we are supplied with 1 new grinding disc and we see the edges of this disc to be still sharp and un-rounded or evidently un-used.