my cousin drop his 13 year old diesel engine toyota revo in my garage to fix a leaking power steering pump..
first things first.
1. i need to remove the two hoses from the pump..one is coming from the fluid reservoir and the other is the pressure hose that is connected to the power steering column.
2. remove the fan belt and pulley.
3. then the bolt that attaching the pump from the engine
[IMG]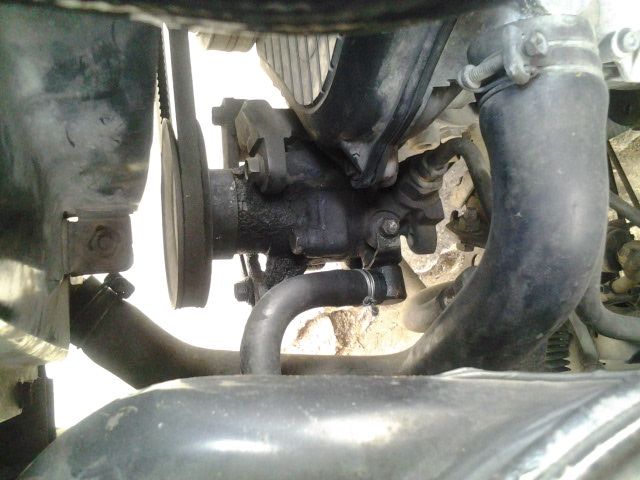 [/IMG]
bottom view of the pump..
[IMG]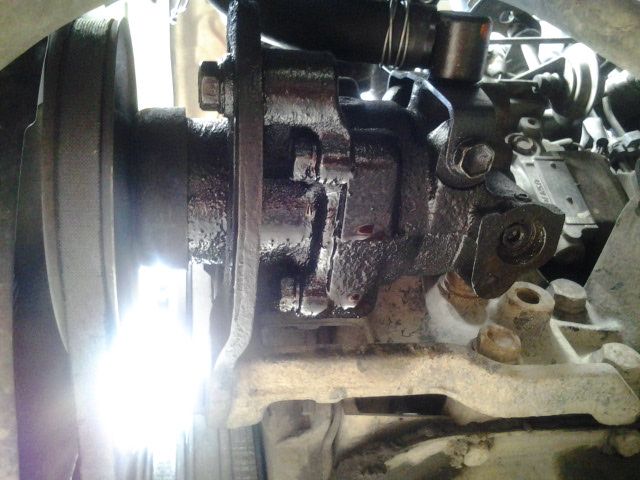 [/IMG]