HI people, I had a very uplifting experience today, Sunday, my lovely wife convinced me to go to Sampalok, Tanay Rizal and visit a shrine there of mama MARY and in the process hear mass also there under the rows and rows of mahogany trees. I was told that there is a shrine there of the virgin Mary on top of a hill and the image of the virgin Mary is so huge, about 7 floors in height or 72 feet tall starting from the base and that when one enters the base, its like daw na you are entering her very belly to pray and contemplate inside and then there off we went this morning and WOW when we got there, there were so many people coming from different parts of Luzon and the statue of the Virgin Mary was really so huge.
Let me share with you some pics that I took of the place and the great feelings that I have felt and received, its like you are in the garden of mama MARY.
By the way the place of shrine is 13.5 hectares and are runned by the DOMINICAN SISTERS. OK, here are the pics of the shrine and its landscapings.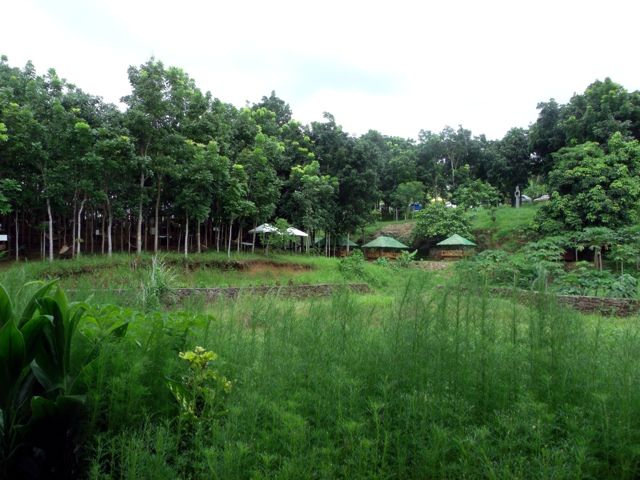 The area where the mass was celebrated was under the canopy of rows and rows of Mahogany trees.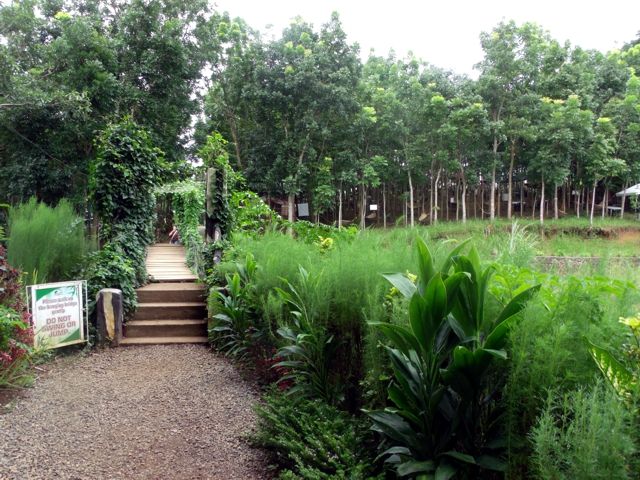 ONE will have to pass by a 20 ft long suspension bridge to reach the mass site.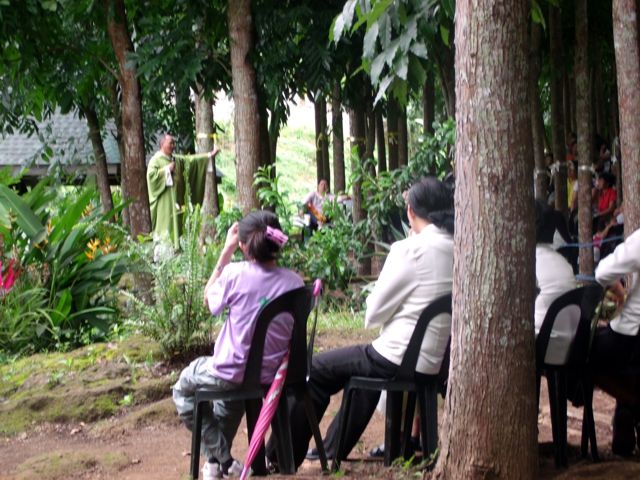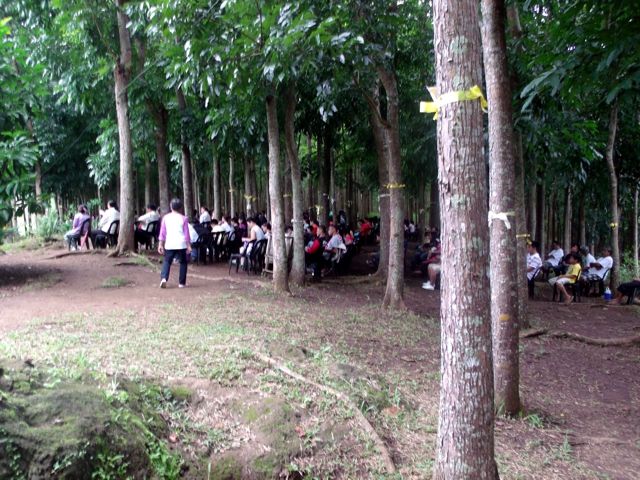 We were hearing mass and communing with nature with all these mahogany trees around us.